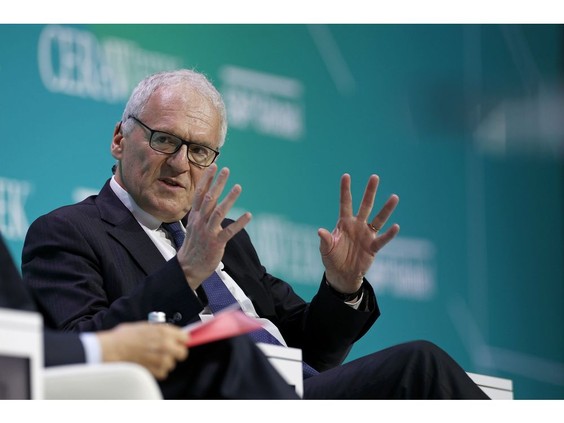 French Prime Minister Elisabeth Borne has told the National Assembly that the government intends to increase its ownership of EDF from 84% to 100%. The following day, Finance Minister Bruno Le Maire said EDF Chairman and CEO Jean-Bernard Levy would step down. He told Europe 1 radio that the government aims to have a new management in place from September.
In a statement, EDF said its Board of Directors had "taken note of the joint decision by the French State and Jean-Bernard Lévy to launch the process for the succession of EDF's Chairman and Chief Executive". Noting that Lévy's term of was due to end no later than 18 March 2023, given the age limit set by the company's bylaws, the statement said Lévy had agreed that the new Chairman and CEO "when appointed, will be able to take up his duties before this deadline". The Board also took note "of the State's intention to hold 100% of EDF's capital and will provide all its support to achieve this, according to the terms adopted by the State and in the interest of all the parties concerned".
"There needs to be a reform of EDF, we know that; a transformation so that EDF is more efficient," Le Maire told Europe 1, adding that EDF's new leader would have to be able to "manage large industrial projects, as it's one of the biggest challenges for EDF," while demonstrating "a sense of compromise" as the company's reorganisation is discussed with unions and the European Commission (EC).
Earlier attempts to restructure EDF have been less than successful. The Macon government's "Hercule" or "Grand EDF" plan aimed to split EDF into three separate companies: EDF blue (nuclear energy), EDF green (renewables) and EDF azur (hydro). The state intended to nationalise EDF blue and open the other two to competition. However, this project was rejected by the opposition, the unions and the EC and was finally abandoned in the summer of 2021.
The new reorganisation will also have to be negotiated with both the unions and the EC. Union concerns are already evident. "EDF's problems are above all under-capitalisation and under-remuneration. Renationalising will not strengthen EDF's equity structure, it does not solve its structural financial problem", said Alexandre Grillat, of the CFE Energies Federation, following the announcement. Bruno Le Maire on 10 July clarified that he had not yet obtained EC approval for EDF's nationalisation. "I had long discussions with (Competition Commissioner) Margrethe Vestager on this subject, so we will resume our very long discussions," he said.
EDF has generally had a bad year, with nuclear power output, which accounted for 69% of France's electricity production in 2021, expected to fall to its lowest level for more than 30 years. In addition to the closure of 12 of France's 56 reactors for checks and repairs on small cracks discovered in key pipes, other units have been closed for regular maintenance and refuelling. EDF is also facing a government-imposed cap on electricity prices to ease the energy crisis resulting from sanction imposed on Russia in the wake of the conflict in Ukraine.
EDF had $43bn of net financial debt at the end of 2021 which is set to exceed €60bn by the end of this year if electricity prices remain at their current levels, despite a €3.2 billion capital increase in April, according to Tancrede Fulop, an equity analyst for Morningstar. Credit-rating firms downgraded EDF in February and anticipate further cuts. Meanwhile, EDF is struggling to repair existing NPPs, deal with cost overruns at plants under construction in France (Flammanville) and the UK (Hinkley Point C), while preparing to build six new EPR reactors.
EDF was previously fully nationalised. After WWII, the government in 1946 nationalised gas and electricity, setting up EDF to restructure the economy and ensure energy independence. EDF became a public limited company in 2004, opening up electricity to competition but with the state still retaining 84% of the company's shares.