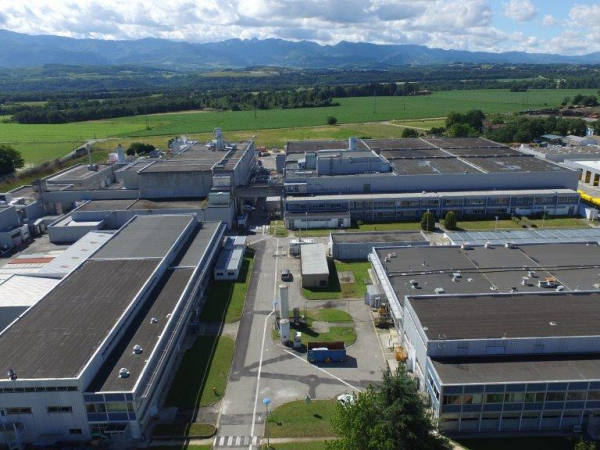 French regulator Autorité de Sûreté Nucléaire (ASN) says it has found no traces of nuclear radiation after a fire broke out at Framatome's Romans-sur-Isère fuel fabrication plant in southeastern France.
"The checks carried out by the operator did not reveal any radioactivity in the air in the premises or outside." The Institute for Radiation Protection and Nuclear Safety (IRSN) will carry out additional measurements in the environment.
Framatome is setting up a surveillance system to prevent any new outbreak of fire in the premises concerned. ASN therefore "authorised the licensee to lift its on-site emergency plan. The fire was reportedly started by an industrial printer.
According to the Drôme prefecture: "About forty firefighters whose teams specialise in technological risks were mobilized on site... As a precautionary measure, nearby buildings were secured and ongoing activities in the affected building were immediately halted. The employees present in the workshop were evacuated and brought to safety."
According to Framatome the Romans site involves the manufacture of fuel assemblies for electricity production reactors and fuel elements for research reactors based on enriched uranium. Two basic nuclear installations (INB) are located on the Romans site, INB no. 63 (manufacture of fuel elements for research reactors – CERCA) and INB no. 98 (manufacture of fuels for nuclear power plants).
---
Image: Framatome's Romans-sur-Isère fuel fabrication plant in southeastern France (courtesy of Framatome)