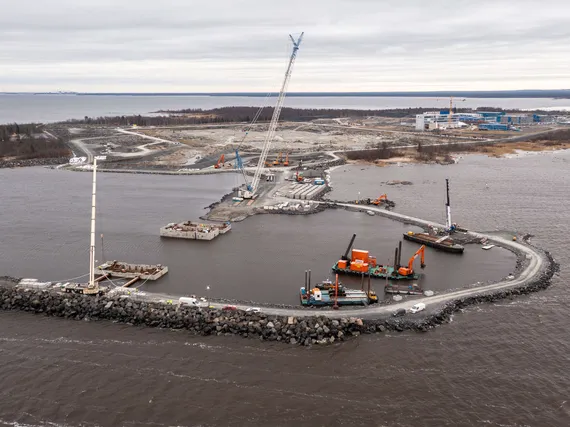 Finland's Fennovoima Oy, which was the customer for the construction of the Hanhikivi-1 NPP with Russian participation is preparing for litigation from Rosatom for an advance payment of €799.8 million after the Finnish government cancelled the project in the wake of Russia's special military operation in Ukraine, business publication Kauppalehti has reported, citing financial statements of Fennovoima.
In June, Rosatom Director General Aleksey Likhachev said that the cancellation of the project was legally "absolutely vulnerable", and that Rosatom expected return the money already spent. "While the reasons for terminating the contract with Fennovoima are valid, despite this, there is a risk that the companies of the Rosatom group may sue Fennovoima, the company's statement said. "The most significant foreseeable risks are related to the recovery of damages caused by the breach of the EPC agreement and the recovery of an unpaid advance payment in the amount of €799.8 million."
Fennovoima is jointly owned by Finnish Voimaosakeyhtiö SF (66%) and Russian RAOS Voima (34%). Voimaosakeyhtiö SF's shareholders include major companies operating in Finland such as Outokumpu, SSAB, SRV and Fortum, as well as numerous local energy companies.
Fennovoima announced in early May that it had terminated the contract with Rosatom for the construction of the Hanhikivi-1 project, which provided for the construction of a single-unit NPP with a generation 3+ VVER-1200 reactor. The general supplier of the Hanhikivi-1 NPP was the RAOS Project company (part of Rosatom).
---
Image: Site of the now cancelled Hanhikivi-1 nuclear power plant (courtesy of Fennovoima)