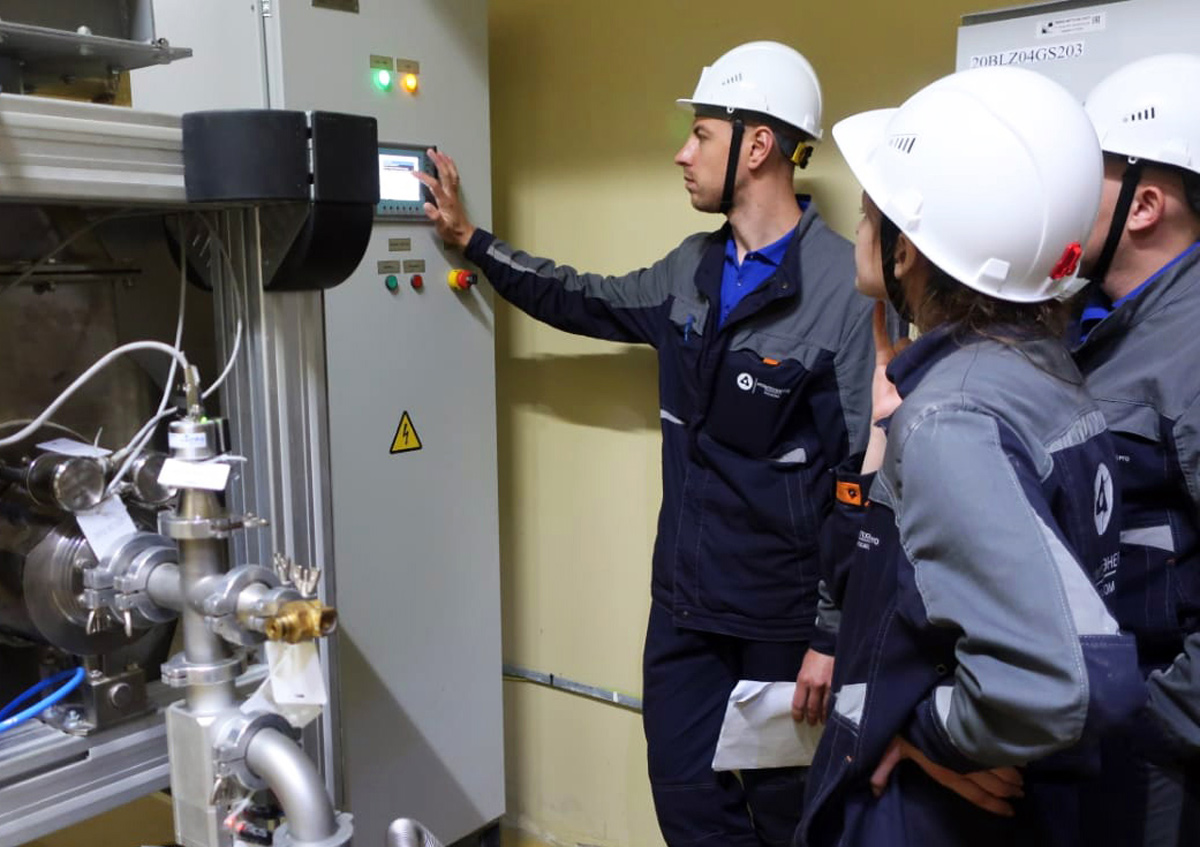 Comprehensive testing of the plant equipment for the fuel fabrication module under construction at Russia's Siberian Chemical Combine (SCC) in Seversk, part of the pilot demonstration power complex (ODEK) being built as part of the Proryv (Breakthrough) project, has begun.
Since 2011, SCC has been implementing the Proryv project to demonstrate closed fuel cycle technology.
ODEK will include three unique facilities: a module for fabrication and refabrication (MFR) of mixed dense uranium-plutonium nitride (MNUP) fuel, a 300 MWe Brest-300 lead-cooled fast reactor, and a module for reprocessing and recycling irradiated fuel. The technology for the MFR was developed by the AA Bochvar Research Institute of Inorganic Materials (VNIINM - part of Rosatom's fuel company TVEL).
MFR is the first ODEK facility to near completion. Four production lines will be involved in the production of the fuel for the Brest reactor: a line for carbothermal synthesis of mixed uranium and plutonium nitride, a line for the production of MNUP fuel pellets, a line for assembling fuel elements (fuel rods) and a line for the production of fuel assemblies.
The tests will check the operability of the installed equipment and systems in the specified operating modes provided for by the project, programme and test methodology. The tests are carried out by a team of operating personnel of SGChE JSC, chief engineers of equipment manufacturers (SverdNIIkhimmash JSC, Sosny Research and Production Company LLC) and specialists from the commissioning organisation (Atomtechenergo JSC).
"Simultaneously with testing of the equipment, preliminary commissioning, electrical installation work and installation of a local control system for related MFR equipment are being carried out. All this requires non-standard technical solutions," said Dmitry Zozulya, ODEK Director at SGChE JSC. The experience gained will be used in the testing of all technological systems of the MFR.
---
Image: Testing begins on the plant equipment for the fuel fabrication module under construction at Russia's Siberian Chemical Combine (SCC) in Seversk (courtesy of TVEL)