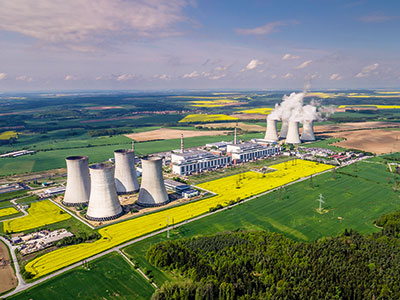 EDF has said its proposal to CEZ, and its project company Elektrárna Dukovany II, for construction of a new power unit at the Dukovany NPP, includes:
"Generation III+ EPR1200 reactor technology, leveraging the EPR reactor family's optimisations and experience adapted to the specificities of the Dukovany site;
A fully integrated proposal encompassing design, engineering, construction, commissioning (EPC) and extensive training, licensing and technical assistance to support pre-operation and operation;
A proven delivery model relying on EDF as main supplier for all the necessary packages from EPC activities to Nuclear Fuel; and
A long-term partnership approach between the French and Czech nuclear industries supported by a tailor-made Czech localisation process enhancing economic value for the Czech Republic.
This first step is a key milestone for EDF and its partners. It marks EDF's commitment to the development of the Czech nuclear programme and the company's aspiration towards the development of an EPR fleet of reactors across Europe.
CEZ earlier confirmed that EDF, South Korea's KHNP, and US-Canadian group Westinghouse Electric had all made initial bids to build a new unit at the Czech Republic's Dukovany. The 1,200MWe plant would replace current Soviet-designed units at Dukovany that will eventually be decommissioned. Candidates from China and Russia were excluded on political grounds.
Elsewhere in Europe, however, Hungary has selected Russia's Rosatom for expansion of its Paks NPP. Poland, on the other hand, chose Westinghouse in November to build its first NPP, and also agreed to cooperate with South Korea on potential further units.
---
Image: The Dukovany nuclear power plant (courtesy of CEZ)