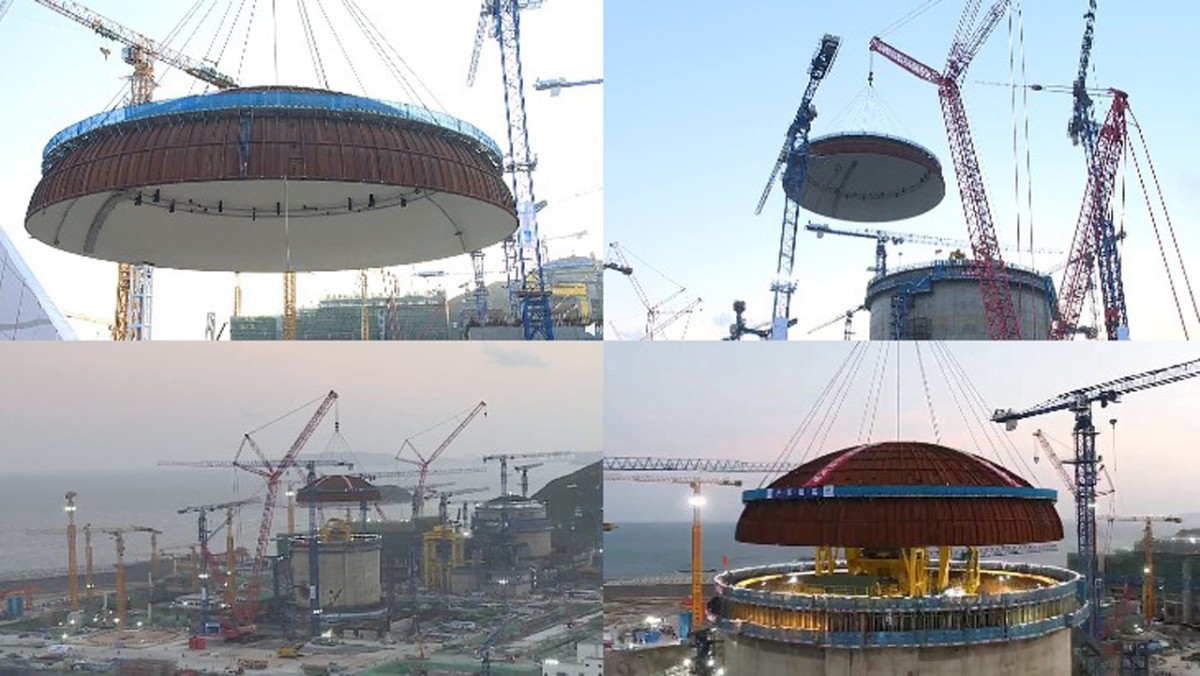 China General Nuclear (CGN) has completed the lifting of a 225-ton dome at unit 2 of the Taipingling NPP in Huizhou (Guangdong province). The dome was raised to a height of 70 metres and installed in place. The dome is designed to ensure the integrity and containment of the reactor building, and the company said it marked the project's transition from the civil engineering phase to the equipment installation phase. The entire operation on was live-streamed.
Taipingling will eventually host six Hualong One reactors. The construction of units 1&2 began in 2019 and 2020. Yan Shaohua, deputy general manager of CGN said: "Dozens of exercises were conducted in advance, and the team used intelligent NPP construction technologies such as building information modelling to conduct animation simulations of the lifting process control, detect operation difficulties in advance, and formulate solutions to ensure successful lifting."
With the completion of all six units of Hualong One, the annual electricity generation will be about 50TWh, CGN said, which will "ensure a stable flow of clean energy for the sustainable economic and social development of the Guangdong-Hong Kong-Macau Greater Bay Area" and reduce CO2 emissions by 41.6 million tons a year.