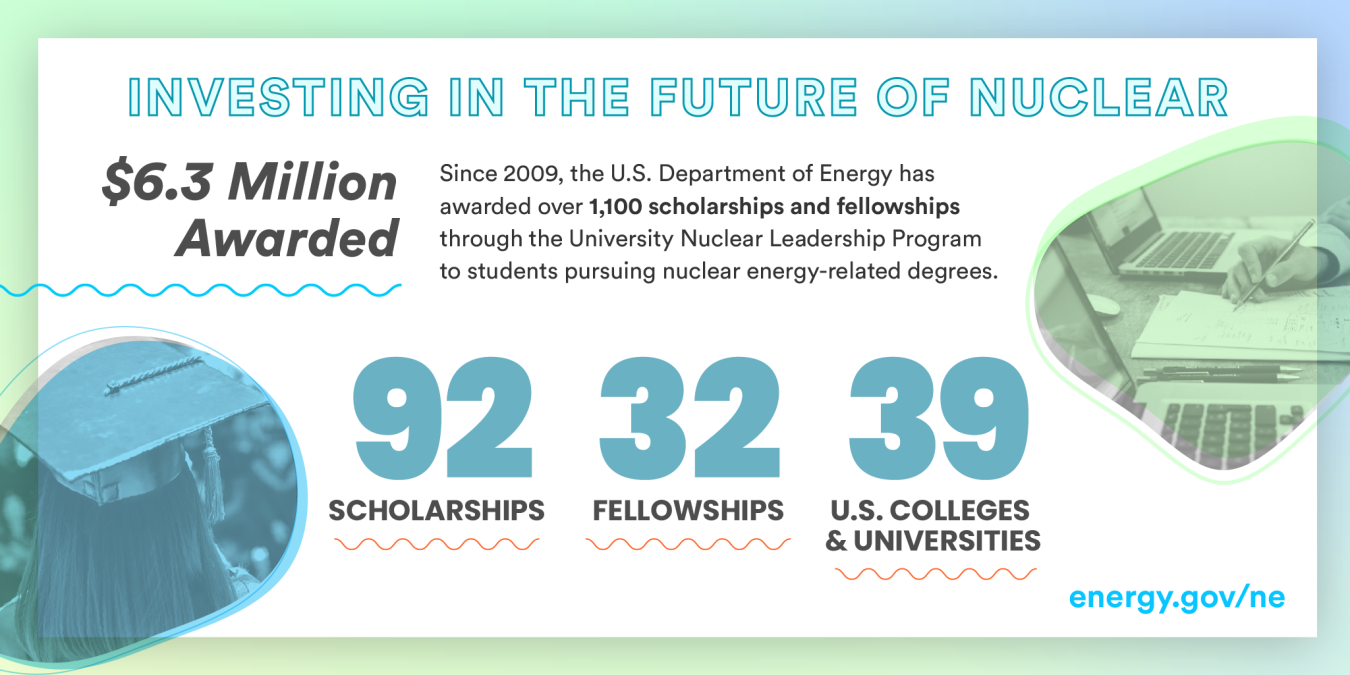 The US Department of Energy (DOE) has awarded $6.3m in scholarships and fellowships to US students pursuing nuclear energy-related degrees. This includes 124 scholarships and fellowships to students at 39 colleges and universities through DOE's University Nuclear Leadership Program (UNLP).
"Nuclear energy is a vital tool for meeting the nation's bold climate and energy goals," said DOE Under Secretary for Science & Innovation Dr Geri Richmond, Department of Energy. "To ensure its continued development and deployment, we must empower the next generation of diverse, nuclear energy leaders."
Through UNLP, DOE's Office of Nuclear Energy is awarding scholarships of $5,000 for 1-2 year institutions where students are training as nuclear energy-related technicians. Four-year institutions will receive scholarships of $10,000 for one year and graduate fellows will receive $169,000 over three years to help pay for graduate studies and research. Fellowships also include a one-time, $7,000 allowance that funds an internship at a DOE national laboratory or other approved research facility. The awards are scheduled to be issued by July.
Since 2009, UNLP has awarded more than 1,100 scholarships and fellowships totalling more than $67m. Ninety-five percent of students who have completed nuclear energy-related fellowships have either continued to advance their education in nuclear energy or obtained careers at DOE's national laboratories, other government agencies, academic institutions, or private companies. Of former fellowship winners, nine are university professors engaged in nuclear energy-related research and three were competitively awarded as lead investigators or collaborators for Office of Nuclear Energy R&D projects in fiscal year 2022.