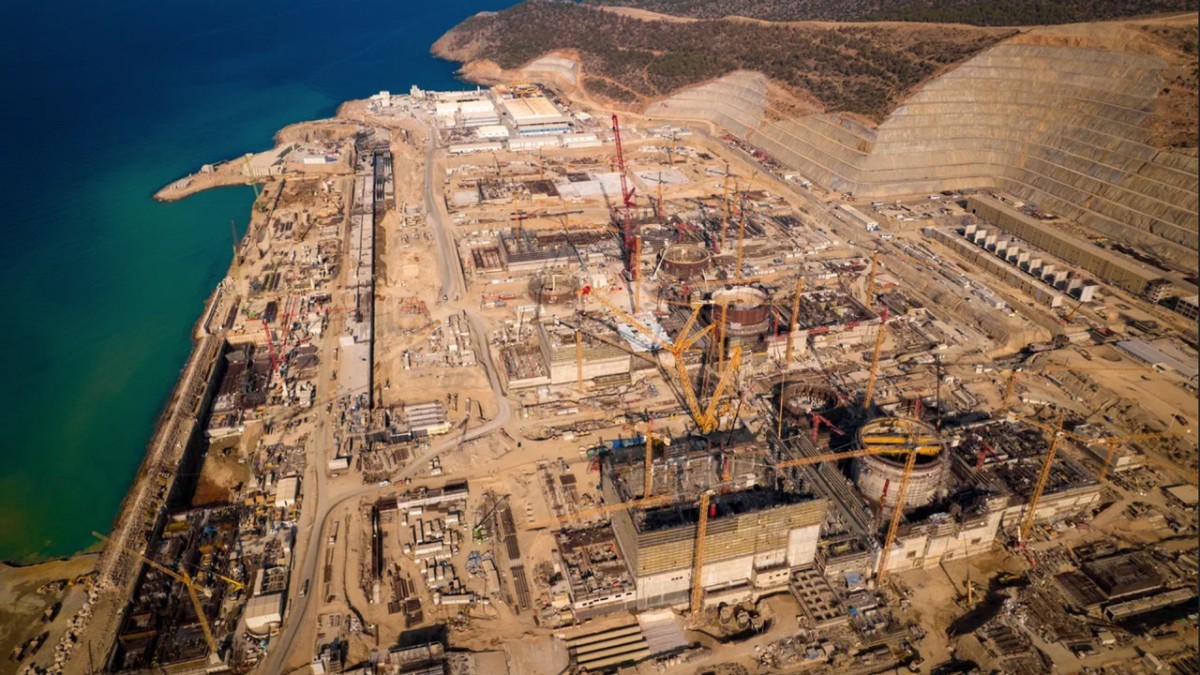 Akkuyu Nukleer has announced that the two construction companies involved in a two-month dispute over contracts at Akkuyu NPP would both be involved in the work going forward.
The dispute was resolved following talks on the sidelines of the Shanghai Cooperation Organisation (SCO) summit in Uzbekistan between Russian President Vladimir Putin and Turkish President Recep Tayyip Erdogan. The dispute arose after project company Akkuyu Nukleer, part of Rosatom, in July signed an agreement with TSM Enerji Insaat Sanayi Limited Sirketi to undertake the remaining construction work at the plant after terminating its agreement with Turkish company IC Ictas Insaat Sanayi Ve Ticaret.
Rosatom had accused IC Ictas of violations affecting the quality and timing of the work. IC Içtas in turn, launched a legal challenge alleging that the purpose was to reduce the presence of Turkish companies in the management.
Akkuyu Nukleer, following the SCO talks, said TSM Enerji will continue construction of unit 1, while IC Içtas will undertake construction of units 2-4. Akkuyu Nukleer said that, based on the results of consultations with the main participants in the Akkuyu construction work, "a decision was made to reconfigure the project, taking into account the specifics of the current stage of work at the construction site". TSM Enerji remains the main contractor for the construction of the unit 1 start-up complex, which includes the main facilities of unit 1, as well as all related buildings and structures necessary to ensure the reliable operation of the unit. However, Akkuyu Nukleer noted that TSM Enerji "will continue work with the direct participation of many Turkish construction companies already engaged at the Akkuyu NPP construction site".
It added: "The joint venture Titan2 IJ Ichtash Inshaat Anonim Shirketi, established by JSC Concern Titan-2 and IC Içtas Insaat Sanayi Ve Ticaret will carry out the construction of units 2, 3 and 4. The management structure of the joint venture will be updated.
Turkish companies involved in the Akkuyu NPP construction site will continue to work on the project in accordance with the high standards of the nuclear industry."
---
Image: The Akkuyu nuclear power plant construction site (courtesy of Akkuyu Nucleer)