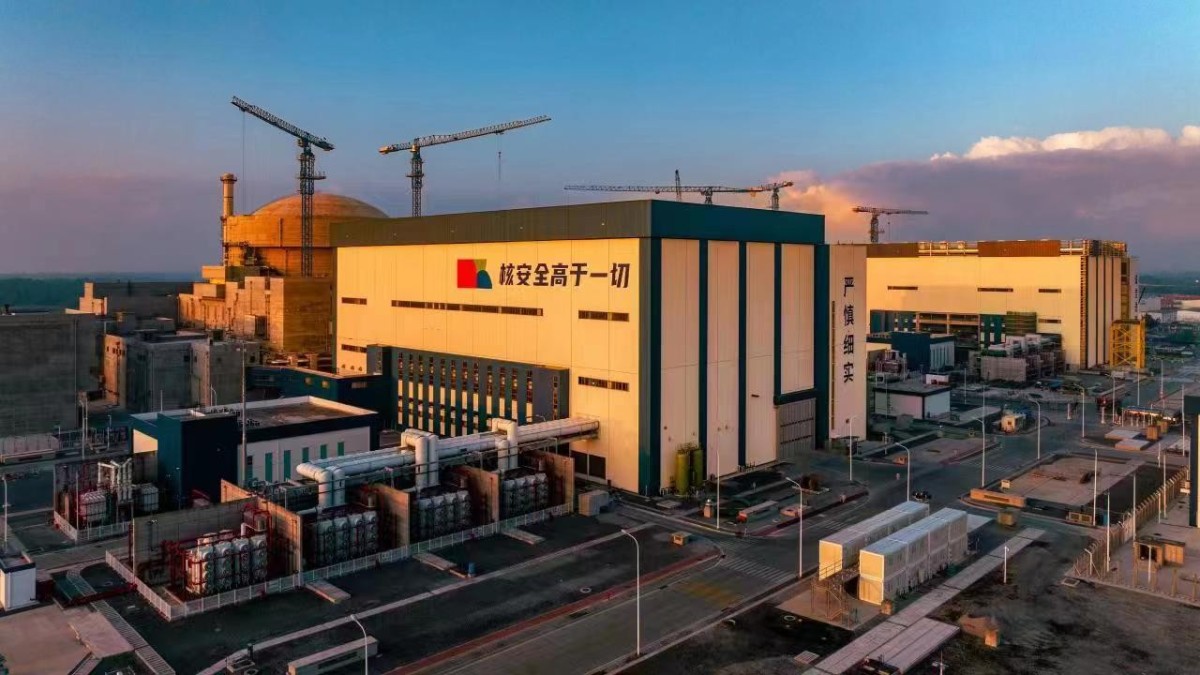 Unit 3 of China's Fangchenggang NPP in Guangxi Autonomous Region has been connected to the grid for the first time, according to China General Nuclear (CGN). The 1,180 MWe pressurised water reactor (PWR) is the first of two Hualong One (HPR1000) demonstration reactors under construction at the site and is scheduled to begin commercial operation in the second half of 2023. The unit was synchronised to the grid, "indicating that the unit is capable of generating electricity and moving towards the goal of commercial operation", CGN said.
First concrete for the nuclear island of Fangchenggang 3 was poured in December 2015, and for unit 4 a year later. Unit 3 was originally expected to be launched in 2019 and unit 4 in 2020 but both were subsequently postponed until 2022 due to delays caused by the Covid-19 pandemic. Fangchenggang NPP is 39% owned by Guangxi Investment Group and 61% by CGN.
The two demonstration units of China National Nuclear Corporation's (CNNC's) version of the Hualong One design are already operating at the Fuqing plant (units 5&6) in Fujian province.
---
Image: Fangchenggang unit 3 (courtesy of CGN)