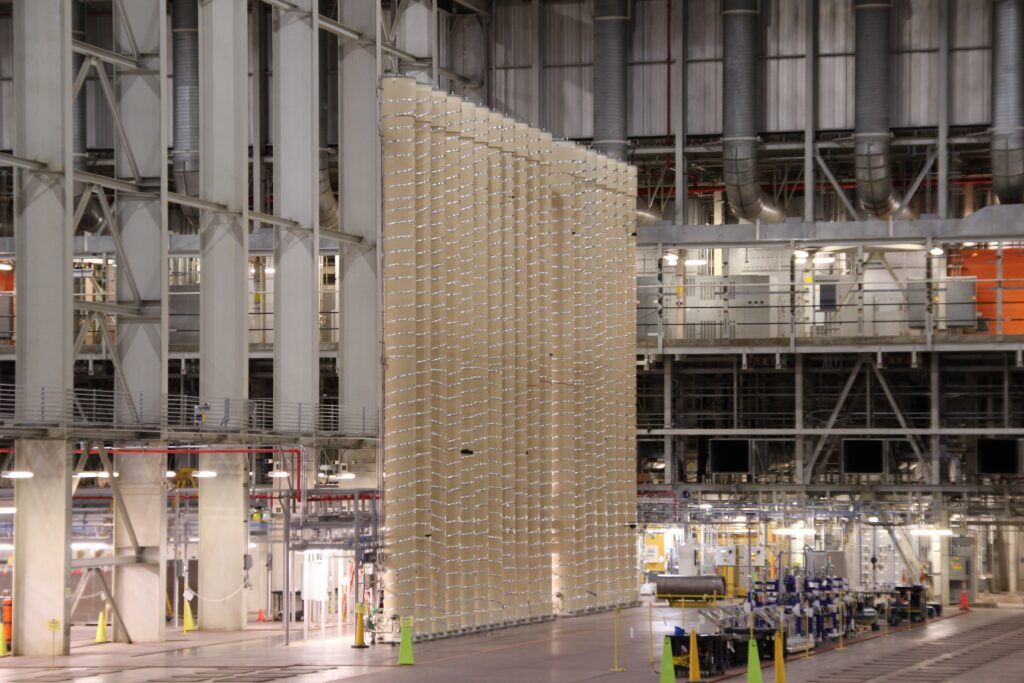 US-based Centrus Energy Corp says it expects to begin first-of-a-kind production of High-Assay Low-Enriched Uranium (HALEU) in October, approximately two months ahead of schedule. HALEU fuel contains uranium enriched to 5-20% uranium-235 (higher than the 3-5% typically used in light water reactors). It is required by most of the advanced reactor designs being developed under the US Department of Energy's (DOE's) Advanced Reactor Demonstration Program.
Currently there is no commercial supply chain to support HALEU production prompting DOE to launch a programme to stimulate the development of a domestic supply. Under a competitively-awarded, cost-share contract signed DOE in 2022, Centrus was required to begin production of HALEU by the end of this year. At the American Centrifuge Plant in Piketon, Ohio, Centrus has constructed the first US HALEU production facility licensed by the Nuclear Regulatory Commission (NRC). In June Centrus completed its operational readiness reviews and received regulatory approval to possess uranium at Piketon and to introduce uranium into the cascade of centrifuges there.
"This will be the first new US-owned uranium enrichment plant to begin production since 1954," said Centrus President & CEO Daniel B Poneman. "What better way to commemorate the 70th anniversary of President Eisenhower's historic Atoms for Peace initiative than to restore a domestic uranium enrichment capability."
Senior Vice President for Field Operations Larry Cutlip said: "This will be a key milestone, not only in providing a critical component of fuel for the next generation of reactors, but as the first step toward converting Southern Ohio into a vibrant hub that will strengthen our Nation's nuclear supply chain and facilitate the accelerated deployment of the nuclear energy."
The capacity of the 16-centrifuge cascade that is expected to begin enrichment operations in October will be modest – about 900 kilograms of HALEU a year – but with sufficient funding and offtake commitments, Centrus could significantly expand production, the company said. A full-scale HALEU cascade, consisting of 120 centrifuge machines, with a combined capacity to produce approximately 6,000 kilograms of HALEU a year (6 MTU/year), could be brought online within about 42 months of securing the necessary funding. Centrus could add an additional HALEU cascade every six months after that.
---
Image: Advanced centrifuge cascade at Centrus's facility in Piketon, Ohio (courtesy of Centrus Energy)