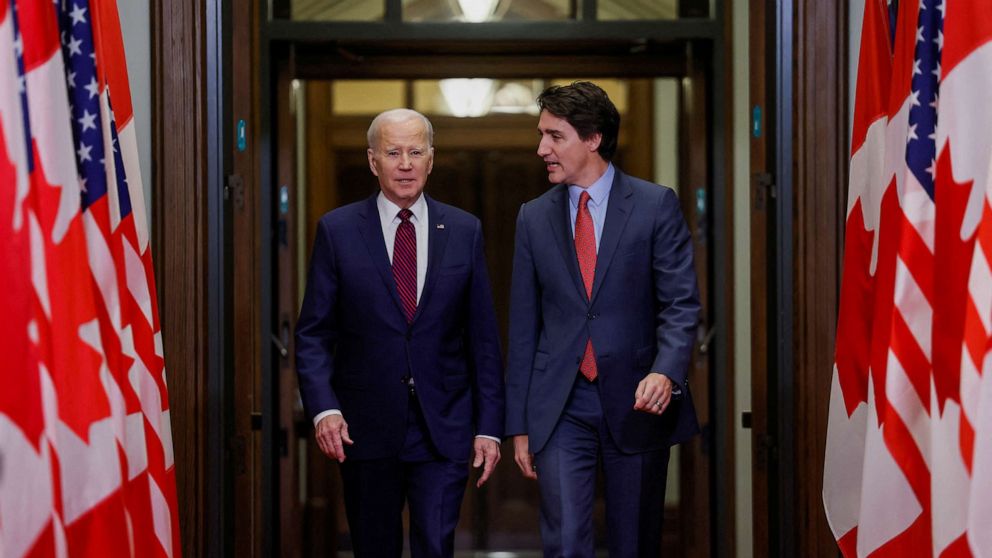 During US President Joe Biden's visit to Canada, a wide-ranging joint statement was issued with Canadian Prime Minister Justin Trudeau, which among other things, pledged to coordinate efforts to develop nuclear fuel supply chains in North America. They also undertook to build partnerships to help ensure access to low-enriched uranium and agreed to launch a task force to accelerate cooperation on clean energy opportunities and supply chains. Canada further agreed to join the US-led programme Foundational Infrastructure for Responsible Use of Small Modular Reactor Technology (FIRST) programme and to provide funding and in-kind support.
The USA and Canada will deepen economic integration, the joint statement said. This will include "accelerating the deployment of clean technologies, and workforce development are essential to building a more sustainable and globally competitive economy for American and Canadian workers, including through continued implementation of the US-Mexico-Canada Agreement".
Trudeau and Biden highlighted Canada's Emissions Reduction Plan and the U.S. Inflation Reduction Act "as foundational elements to leading the clean energy future through robust clean energy industrial policies that help mobilise technological innovation, bolster resilient supply chains, strengthen our respective economies and expand the middle class, while keeping our environment healthy for future generations".
The US Special Presidential Coordinator for Global Infrastructure and Canada's Deputy Prime Minister will jointly chair the one-year Energy Transformation Task Force. This will work to accelerate cooperation on critical clean energy opportunities and supply chains. This will include, amongst other things, "critical minerals and rare earths, grid integration and resilience, advanced and conventional nuclear energy and other areas that advance our collective energy security, and to avoid and reduce disruptions to our integrated and mutually supportive supply chains".
On civil nuclear engagement, Canada will join the FIRST programme, providing funding and in-kind support. The FIRST programme was launched by the US Department of State in 2021 to provide capacity-building support to partner countries developing nuclear energy programmes. The programme has so far seen the USA agree to support SMR development in countries such as Armenia, Ghana, the Philippines, Romania and Indonesia.
The statement said Canada and the USA will "coordinate efforts to develop secure and reliable North American nuclear fuel supply chains and build broader partnerships with longstanding allies and partners, both of which will help to ensure access to low enriched uranium, including High-Assay Low Enriched Uranium".
---
Image: US President Joe Biden and Canadian Prime Minister Justin Trudeau in Canada (courtesy of ABC News)