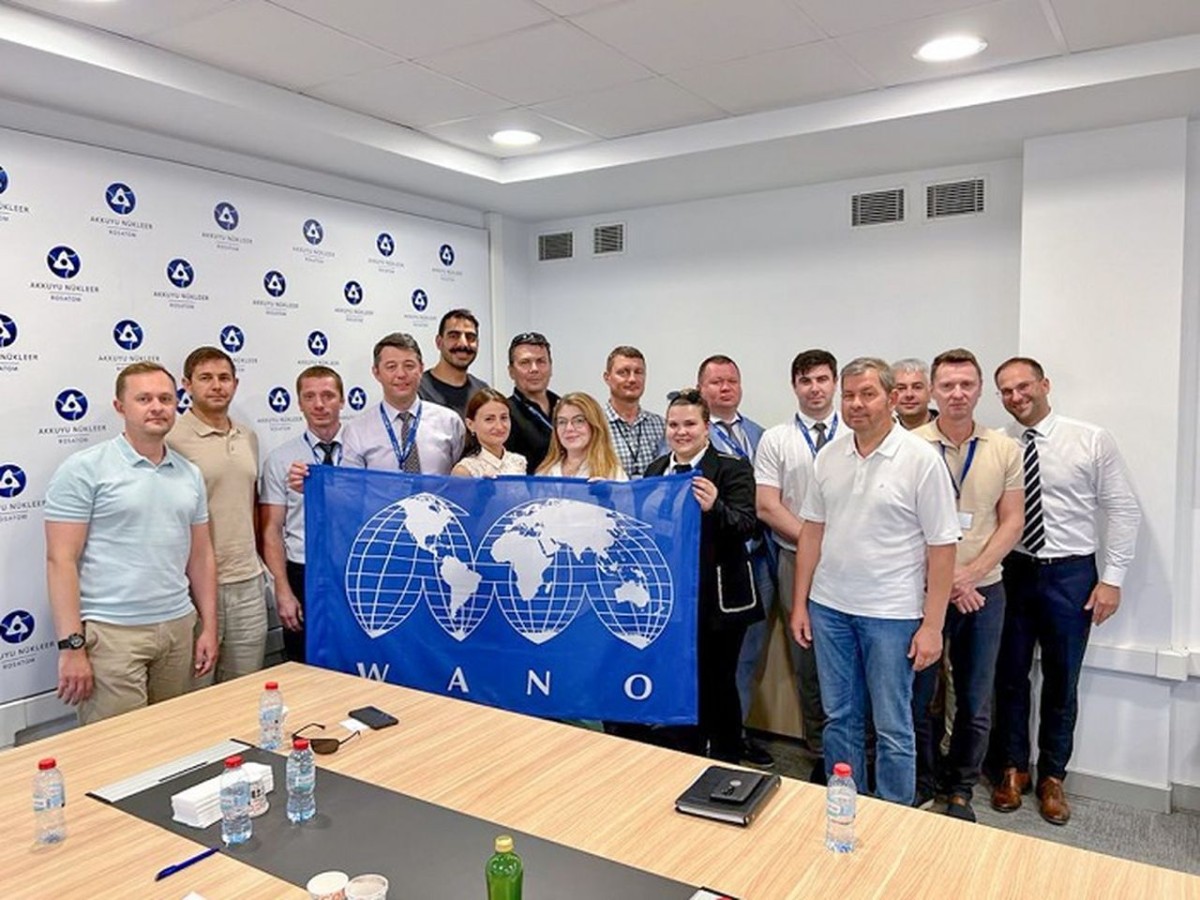 An expert mission to support the Moscow Centre of the World Association of Nuclear Operators (WANO MC) has taken place at the Akkuyu NPP construction site in Turkey, according to project company Akkuyu Nukleer.
The support mission was carried out as part of the preparation for an International Atomic Energy Agency (IAEA) Operational Safety Review Team (OSART) visit. OSART missions aid to assess the state of NPP reliability and the operator's readiness to ensure the quality of operation in accordance with international norms and IAEA standards.
The expert team included Dmitry Chichikin (WANO MC, team leader), Alexey Tararin (Leningrad NPP), Andrey Smelov (Beloyarsk NPP), Nikolai Kapitonov (Kalinin NPP), Yuri Levchenko (Kolatomenergoremont) and Andrey Andrushkiv (Belarusian NPP).
The experts visited the construction site of Akkuyu NPP, acquainted themselves with the current state of preparation for the Pre-OSART mission, analysed the documents of JSC Akkuyu Nuclear and made recommendations. They familiarised Akkuyu Nukleer JSC personnel with the methodology and rules for conducting the Pre-OSART/OSART mission, including the methodology for interaction between NPP personnel and contractors with IAEA experts.
Sergei Butskikh, First Deputy General Director of Akkuyu Nukleer JSC, Director of the NPP under construction, shared the results of the WANO-MC support mission: "Our company is facing a significant amount of work to prepare for Pre-OSART. During the IAEA mission, experts pay attention to the issues of ensuring the safety and reliability of NPP operation, consider factors affecting the work of personnel, the organisational structure and goals of the company's management, and assess the level of management of all NPP processes. We study best practices and implement the best in our own. The staff of Akkuyu Nukleer is grateful to WANO for the opportunity to work with highly professional nuclear industry experts."
At the request of Turkiye, before the commissioning of unit 1 of the Akkuyu NPP, the IAEA experts will conduct a Pre-OSART mission, which will assess a variety of areas of activity of Akkuyu Nukleer JSC and Akkuyu NPP, including operation, maintenance and repair, technical support. Each OSART (Pre-OSART) mission is led by a team of experts representing different regions. All of them have extensive experience in operating NPPs. The guidelines used to review plant performance and programmes are based on IAEA safety standards.
---
Image courtesy of Rosatom